Winter Activities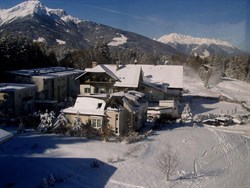 Have fun in the snow. That is how you expect a perfect skiing holiday in Austria.
Here in the Olympia world Innsbruck you will find the best skiing in the whole wide world.
Enjoy your winter holiday in Igls- Innsbruck with us in the Gruberhof!
Ski Mountaineering
After a good breakfast you can put on your mountaineering skis just outside of the front door and hike up the Patscherkofel-mountain peak to 2250m.
Skiing and Snowboarding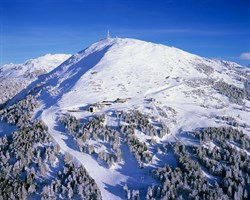 Put your Ski or snowboard on and ski down to the free ski bus. After 10 minutes you will reach the Patscherkofel cable car station. There you will find the ski schools, rental shops, restaurants and buy your ski passes.
If you want to experience other ski resorts you can visit all of the famous ski resorts in under one hour.
After a perfect skiing day relax while having a nice drink in front of the open fire place in our winter garden bar.
Tobogganing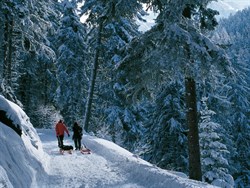 There are tobogganing runs nearby!
After an exciting run you can have a nice hot "Glühwine" (hot wine) in our Winter garden bar.
Ice Skating
Just a few meters below the Gruberhof is the local ice skating rink. Equipment you can hire there directly. Open daily from 10:00 until 20:00.
Bob Sledge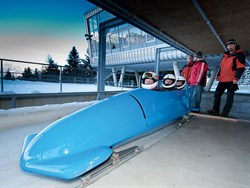 The Olympic bob sleigh run is just a 15 min walk up the hill from the Gruberhof in Igls.
The guest bob is offered once or twice every week. Go dare yourself!!!
Snow Shoe Hiking
This you can do for a very cheap cost in the surrounding forests in Igls.
Tyrolean Evening
Every Wednesday the local people from Igls offer the Tyrolean Folk dance evening. Can you do the yodeling yet? You will love it there!